Unlock outrageous pleasure and exquisite self-love with a Crystal Egg
Introducing Crystal Pleasure with Layla Martin
In this 6 week Crystal Egg Masterclass you'll:
Fully explore and awaken your authentic sexuality in a safe environment
Train your vagina to orgasm through deep penetration so that you can experience incredible G-spot and Cervical orgasms.
Develop profound self-love and a deep connection to your body.
Learn Sex Magic to powerfully manifest what you truly desire
Heal old wounds and empower yourself with ways to move through challenging emotions while embracing higher vibrational states.
Strengthen your pelvic floor muscles for a strong, yet relaxed pussy that enhances health and vitality.
And lots more!
Registration is opening soon
Enter your details below to get notified when it opens.
Layla Martin as seen in:
So many female issues stem from stressed-out and unloved vaginas.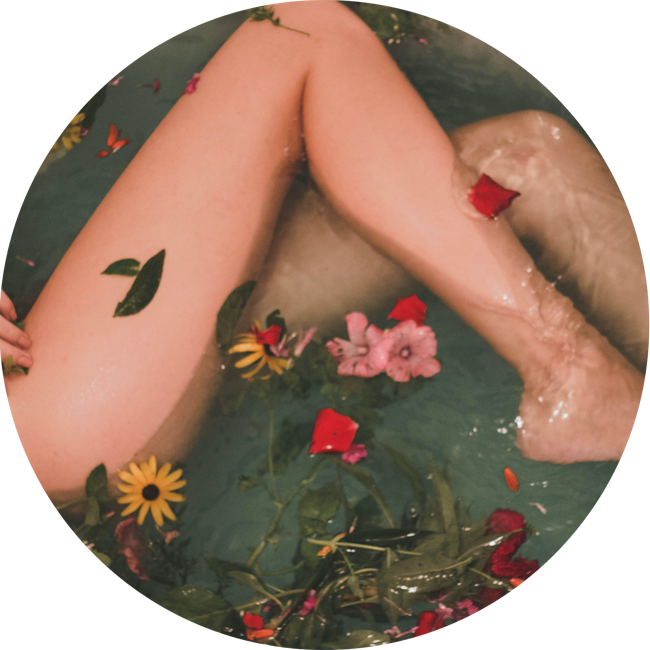 Just like a crappy digestive issue can ruin your whole mood, a neglected vagina can have far-ranging effects on your entire sexuality... and your life.
After working with thousands of women all over the world, I know in my bones that when your vagina is deeply relaxed, deeply loved, deeply pleasured, and deeply cared for, it rewires your entire being, melting away issues…
And revealing a more beautifully connected and highly passionate version of yourself.
The ancient Taoist tradition, where crystal egg practices originated, saw the sexual organs as the center of your health.
This means that the stronger and healthier your vagina is, the stronger and healthier you are.
Taoist tradition also considers the vagina to be a portal to powerful life-force energy that can be used towards attaining whatever you desire.
And crystal egg practices have been used for thousands of years to activate this potent energy.
Plus, you'll unlock the most magical orgasms, strengthen your pelvic floor, and awaken your more magnificent self.
Thousands of women who have taken Layla Martin's yoni egg courses have reported that working with a crystal egg can:
Activate blissful waves of pleasure (on tap!) through your body
Unlock G-spot and cervical vaginal orgasms
Support you to resolve issues like pain, numbness and/or disconnection during sex
Connect you to genuine self-love and an authentic feeling of your own natural sexiness
Develop a deeper connection to your body and intuition
Awaken a deep inner knowing that you are worthy of thriving
Your vagina holds your greatest power and pleasure.
That's why Crystal Pleasure is here to support you and encourage you. No matter what you've been through, you can experience sexual healing.
And this course makes it safe, fun, and ultra-pleasurable.
A crystal egg practice can solve modern issues like...
Guilt and shame around feeling sexual pleasure
Addiction to vibrators, porn, or orgasming in only one position
Not feeling good enough, beautiful enough, or worthy enough
Feelings of neediness that nothing seems to fill
Chronically low energy levels
Low sex drive
Each of the six Crystal Pleasure modules will support you in upleveling your sexuality and life through teachings, practices, and community support.